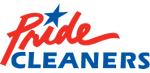 With 44 locations in the Kansas City Metro Area,
There is always a Pride Cleaners near you.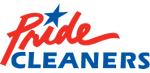 Become a Value Club Member!
For $9.99 a month you receive 20% off everything you bring in!
Value Club Members also receive additional savings with exclusive coupons!
Wash and Fold
ONLY $1.99 PER POUND
Start saving time and let us Wash, Dry, and Fold your laundry.
Ask your Pride Cleaners Associate for more details.

Dry Cleaning
State-of-the-art cleaning technology for all fabric care.

Laundry
Check with your local store for the best cleaning process for your garments and household items.

Wash and Fold
Bring us in your everyday garments and our team of professionals will wash, fluff, and fold your garments. 
How it works
The Pride Difference

Pre-Paid/Gift Cards
Take the guesswork out of giving, the Pride Cleaners gift card is the perfect gift that can be redeemed at any of our 35 plus Kansas City Metro stores. Visit one for more information.

Wedding Dresses
The wedding's over and your gown, the most expensive item of clothing you've ever bought, is hanging in your closet. Now what? Bring it into one of our stores to preserve those memories.
Pride Cleaners, a local family-owned Dry Cleaners
Look Your Best, No Matter How You Dress