Dry Cleaning & Laundry Services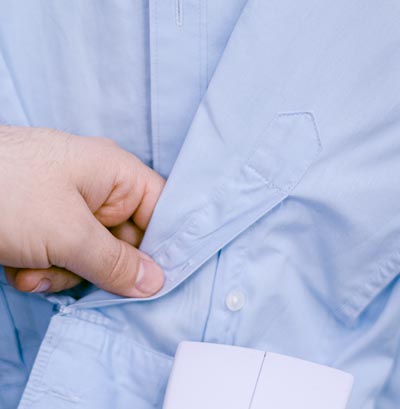 Home & Work
Drive-Thru Locations Available
Dry Cleaning
Pride Cleaners provides state-of-the-art cleaning technology for all fabric care. Our services include professional pre-spotting, cleaning, and expert finishing of each garment. We offer a variety of dry cleaning services including regular garment cleaning, leather and suede cleaning, formal wear cleaning, wedding gown cleaning and helrlooming, household item cleaning, and outerwear cleaning.
We also provide Press Only services to our customers who require only finishing of a particular item.
Laundry
Laundry
While the business suit says much about the business person who is wearing it, once the coat comes off, it is the shirt that does all of the talking. Pride Cleaners is committed to delivering the highest quality laundered shirt anywhere! Buttons are tightened or replaced. The collars and cuffs are perfectly finished. Shirts are starched to preference, then returned on hangers or folded, again according to your preference.
The Business Shirt
Any collared men's or women's shirt that is cotton or cotton/poly blend that has buttons all the way down the front.
Any shirt that has the following features is not considered a business shirt:
Inverted or Creased Pockets
Embroidered Trims
Shoulder Pads
Flared Sleeves
Painted Fabrics
Pleats Larger Than 3/4 Inch
Lace or Ruffles
Snaps
---
Collarless Shirt
Same as "THE BUSINESS SHIRT" but without a collar.
---
Western Shirt
These shirts often have oversized pockets, snaps, flared sleeves, and a large back flap. Again, color embroidered trim may lose color or fade.
At Pride Cleaners Laundered Shirts are:
Clean and Bright.
Spot and Soil Free.
Starched to Satisfaction.
Smooth and Wrinkle Free.
With A Full Set Of Matching Buttons.
Without Loose Threads Or Open Seams.
Properly Packaged.
---
Tuxedo Shirt
This shirt can feature pleats, ruffles, flared sleeves, but should not have color embroidered trims–which may lose color or fade.
Wash and Fold
Pride Cleaners is happy to help with your everyday washing and folding needs. Bring us in your everyday garments and our team of professionals will wash, fluff, and fold your garments. They will be returned to you in one of our canvas bags with our freshness seal on it.
Household
Pride Cleaners offers the cleaning of most household items. Everything from sheets to comforters to rugs.  Most items can be done in-house and back within two days.   Please inquire at any of our 40 locations for prices and turnaround times.
Uniforms
At Pride Cleaners our team of professionals is well trained in cleaning of all uniforms.  We clean many of the area high school band and choir uniforms as well as many of the local police departments.  We are happy to give a discount for school, police, fire and military uniforms.  If you are in need of a bulk order of cleaning please contact us at the Corporate Office and we will assist you with pick-up and delivery.
Formal Wear
Pride Cleaners' gentle cleaning process keeps evening-wear and special occasion clothing fresh, bright and looking its best. Our cleaning process will help to refresh the textures of fine fabrics. Formal wear is a major investment, and deserves our very special touch. Our Formal Wear Care takes a little extra time to ensure that the garments look and feel great.
---
CLEAN & FINISH
One of Pride Cleaners' trained professionals will thoroughly inspect each garment for spots, tears or other problem areas requiring special attention. Then, we will press and hand finish each garment, giving special attention to detailed areas.
---
FINISH ONLY
This is typically done when an item has been stored in a customer's closet for some time, and they want to freshen up the appearance of their formal wear for a special occasion.
---
HEIRLOOMING
Protect your gown for safekeeping with our special heirlooming process- see our heirlooming section for more details.
Alterations
Pride Cleaners is proud to provide expert alteration service for the total care of our customers' wardrobe. Whatever your "needle needs" – from the smallest repair to a major adjustment – our professionals can be counted on to deliver the highest quality work.
We replace zippers and buttons, make size alterations, shorten and lengthen hems, and much more.