Frequently Asked Questions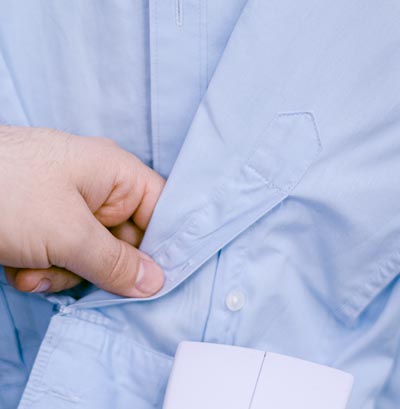 Home & Work
Drive-Thru & Same Day Locations Available
I have had several shirts wear out in the elbow area, what is causing that?
This is a common problem that was recently addressed in the Kansas City Star. If you sit at a desk on a regular basis you tend to have your lower arm resting on the desk. Typically you will see the fabric on the elbow area of your dominant hand will get thinner, eventually tearing right at the worn area.
I have a garment that has holes that appeared after cleaning an item that had been in storage.
Moth and silverfish may damage textiles. The damage may occur in storage, but may not be evident until the loosened and weakened fibers are removed during the agitation of cleaning. To prevent insect damage, clean all garments before storage. Use Cedar, mothballs, or crystals to help repel the insects.
Do you do same day service?
Yes. If you have your orders to our stores by 9:00 am Monday-Saturday it will be returned by 5:00 pm that day by special request. A 10% uncharged will be added to your order.
When will my order be returned?
Monday – Friday any order dropped off will be returned the following day by 5:00 pm. Saturday orders will be returned on Monday by 5:00 pm
Do you crease sleeves on laundered business shirts?
Yes, we do by special request. Please be sure to tell your associate when you drop your order off.